Antique Windsor Rocking Chair
May 16, 2019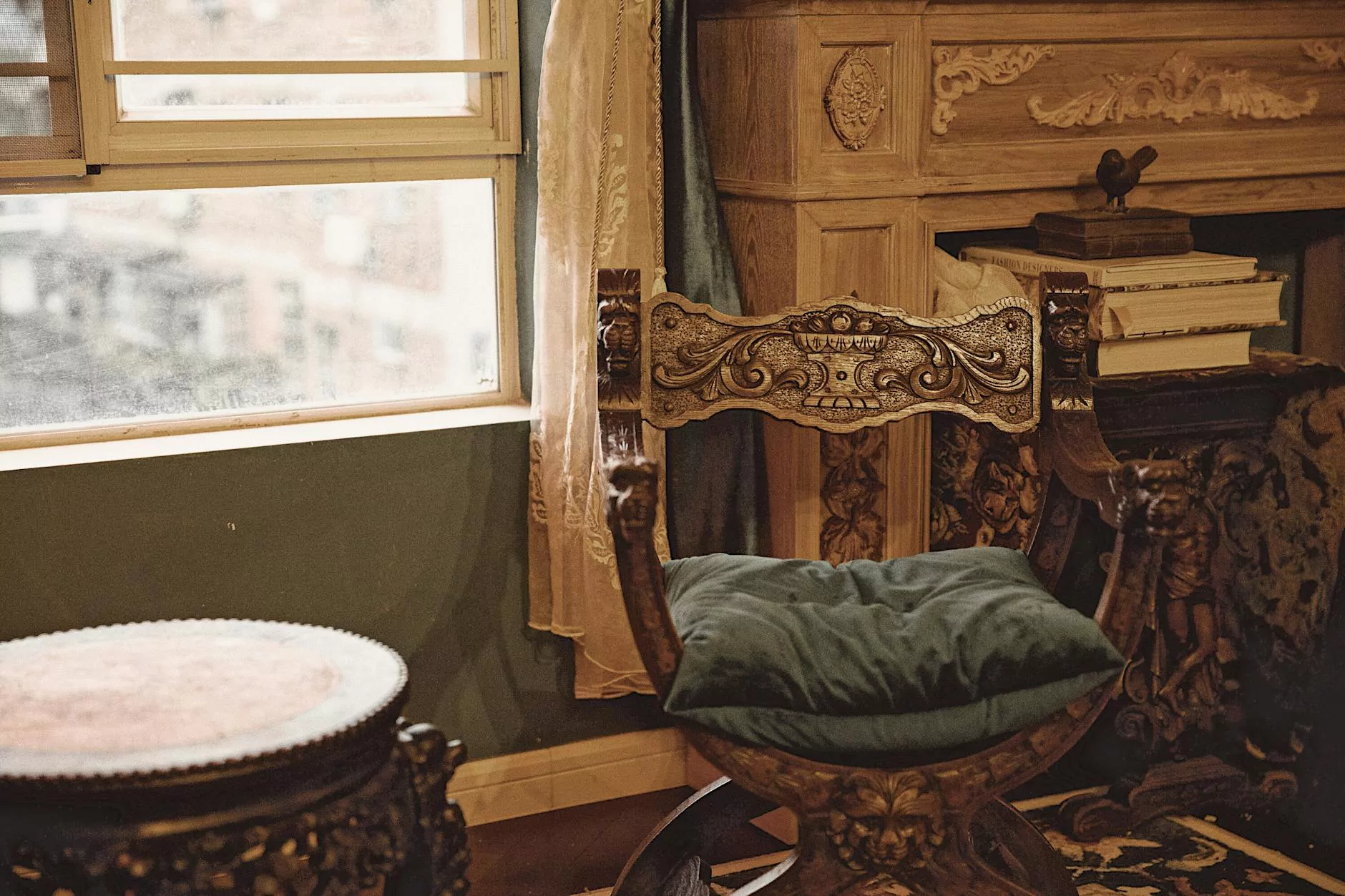 Introducing the Antique Windsor Rocking Chair
Are you searching for a unique piece of furniture that not only adds charm to your home but also provides comfort and style? Look no further than Cornerstone Design Company's Antique Windsor Rocking Chair. Crafted with exceptional craftsmanship and attention to detail, this timeless piece is sure to become the centerpiece of any room it graces.
Unveiling the Beauty of a Windsor Rocking Chair
Windsor rocking chairs have been admired for centuries for their unmatched elegance and functionality. The Antique Windsor Rocking Chair captures the essence of classic design while offering the ultimate in relaxation. It boasts a combination of solid wood construction and a sturdy frame, expertly handcrafted by skilled artisans.
Exquisite Craftsmanship
At Cornerstone Design Company, we prioritize superior craftsmanship, ensuring that each of our antique furniture pieces showcases the mastery of traditional woodworking techniques. The Antique Windsor Rocking Chair is no exception; every curve, joint, and detail is meticulously hand-carved and sanded to perfection.
Timeless Design
The Antique Windsor Rocking Chair features a timeless design that effortlessly blends with any interior décor, from classic to contemporary. Its graceful, spindle-back design, arched armrests, and curved seat provide both comfort and elegance. Whether placed in a cozy nursery, a cozy reading corner, or a grand living room, this chair adds a touch of sophistication to any space.
Unparalleled Comfort
Imagine sinking into the plush cushions of the Antique Windsor Rocking Chair after a long day. The ergonomic design, coupled with its gentle rocking motion, creates an oasis of relaxation. Crafted with your comfort in mind, this chair offers the perfect balance of support and cushioning, ensuring hours of blissful repose.
Unmatched Durability
In a world of mass-produced furniture, the Antique Windsor Rocking Chair stands out as a testament to durability. Made from premium quality, sustainably sourced wood, this chair is built to last for generations. Its solid construction guarantees stability and longevity, making it an investment worth treasuring.
Find Your Perfect Rocking Chair
Cornerstone Design Company proudly offers an extensive collection of antique furniture, handpicked for discerning individuals who appreciate the beauty of timeless craftsmanship. Our Antique Windsor Rocking Chair is just one of many remarkable pieces that will enhance the ambiance of your home and become cherished heirlooms.
Transform Your Home Today
Experience the charm and luxury of the Antique Windsor Rocking Chair by visiting our website. As a leading eCommerce retailer in the furniture industry, Cornerstone Design Company offers a seamless online shopping experience. Browse our stunning selection, read customer reviews, and make an educated purchase from the comfort of your home.
Secure and Convenient Delivery
At Cornerstone Design Company, we understand the importance of a hassle-free shopping experience. That's why we offer secure and convenient delivery options, ensuring that your Antique Windsor Rocking Chair arrives safely and in pristine condition. We take great care in packaging and shipping each order, so you can relax knowing your purchase is in good hands.
Experience Superior Customer Service
With Cornerstone Design Company, your satisfaction is our top priority. We pride ourselves on delivering exceptional customer service at every step of your shopping journey. Our dedicated team of experts is available to answer any questions, provide personalized recommendations, and assist you in making an informed decision.
Invest in Elegance and Comfort
Investing in the Antique Windsor Rocking Chair is an investment in both elegance and comfort. As a reputable eCommerce retailer specializing in furniture, Cornerstone Design Company ensures that each piece in our collection meets the highest standards of quality and craftsmanship. Indulge in the beauty and charm of antique furniture that is sure to stand the test of time.
Shop Cornerstone Design Company
Cornerstone Design Company is your one-stop destination for exquisite antique furniture. Discover our extensive selection of timeless pieces, including the Antique Windsor Rocking Chair. Browse, shop, and transform your home into a haven of style and sophistication with ease.
Take the First Step
Start your journey into the world of antique furniture today by visiting Cornerstone Design Company's website. Experience the unmatched beauty, craftsmanship, and comfort of our Antique Windsor Rocking Chair. Elevate your living spaces and create memories that will last a lifetime with our extraordinary collection of furniture.