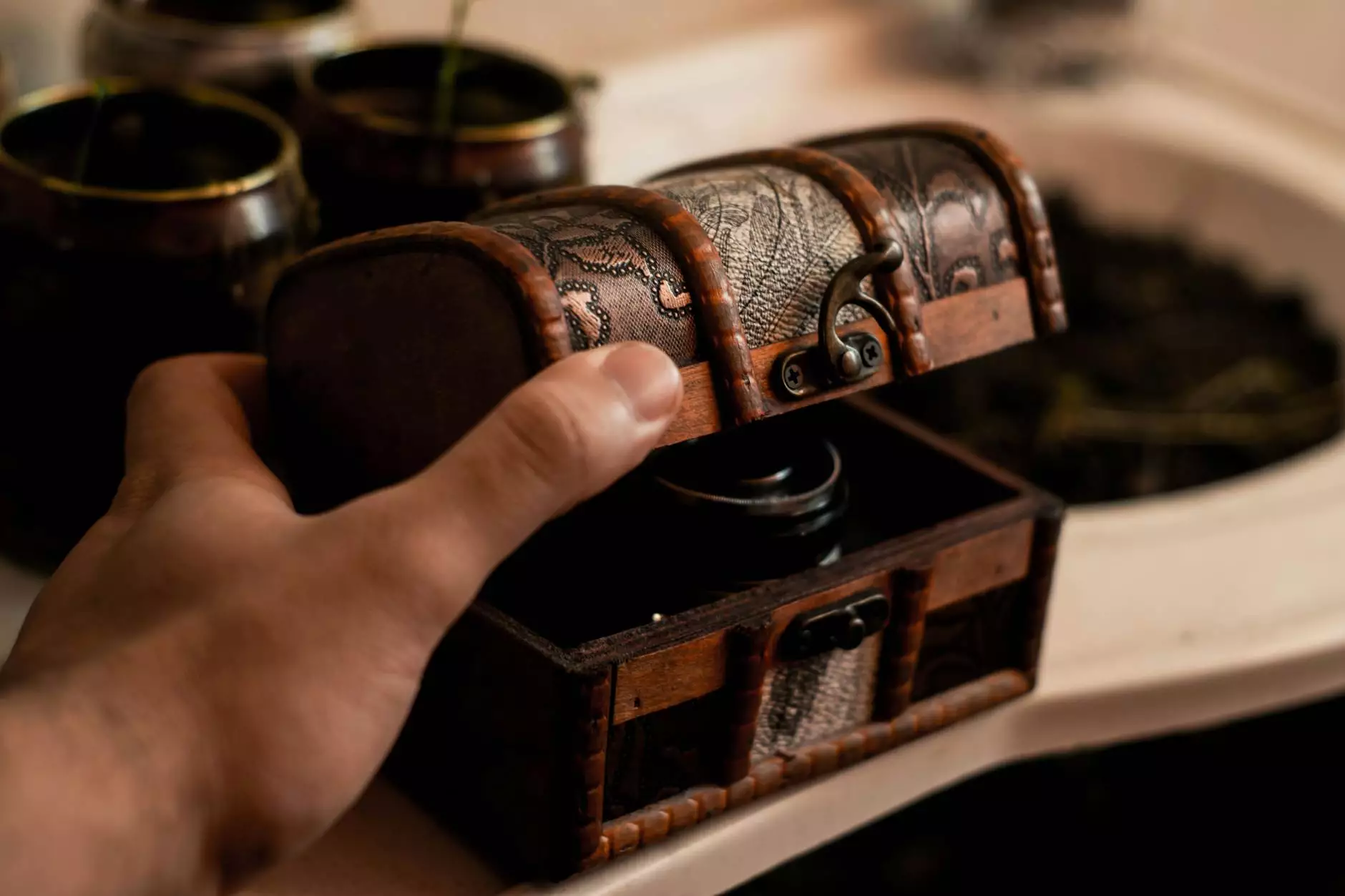 At Cornerstone Design Company, we take immense pride in offering you the finest collection of antique Asian boxes available in the market. Our eCommerce & Shopping category, specifically focusing on furniture, allows us to showcase these unique and intricately designed pieces that carry a rich history and a touch of elegance.
Bringing History to Your Home
Our Antique Asian Box collection is carefully curated to bring you the best of Asian craftsmanship and cultural heritage. Each piece tells a story, capturing the essence of the region and its history. These boxes were crafted with exceptional attention to detail, showcasing the skill and precision of Asian artisans through intricate carvings, delicate motifs, and beautiful finishes.
The Charm of Antique Asian Boxes
Asian boxes are highly sought after for their exquisite craftsmanship, unique design elements, and historical significance. Whether you are an avid collector or looking to add a statement piece to your home decor, our Antique Asian Box collection offers an array of choices to suit your preferences.
Materials and Styles
We offer antique Asian boxes made from a variety of materials, including wood, lacquer, metal, and ceramic. Each material brings its own distinct characteristics and adds to the overall appeal of the box. From intricately carved wooden boxes adorned with mother-of-pearl inlays to ornate lacquer boxes with hand-painted motifs, our collection showcases the diverse range of styles and techniques found across Asia.
Functional and Decorative
Our Antique Asian Boxes are not only visually appealing but also highly functional. They can be used to store treasured items, such as jewelry, documents, or even as a decorative piece on its own. The versatile designs make them suitable for various interior styles, whether traditional, eclectic, or modern.
Each Box Tells a Story
When you acquire an antique Asian box from Cornerstone Design Company, you are not just purchasing a furniture piece; you are investing in a piece of history. These boxes were once cherished by generations, carrying with them the tales of the past. Owning one of these remarkable pieces allows you to become a part of this cultural narrative, bridging the gap between centuries-old craftsmanship and the contemporary world.
Shop Now at Cornerstone Design Company
Discover the beauty and allure of our Antique Asian Box collection today. Visit our website here to browse our exclusive selection and find the perfect piece to enhance your living space. With Cornerstone Design Company, you can trust in our commitment to providing you with the highest quality furniture and exceptional customer service.