Farmhouse Tables
Nov 3, 2018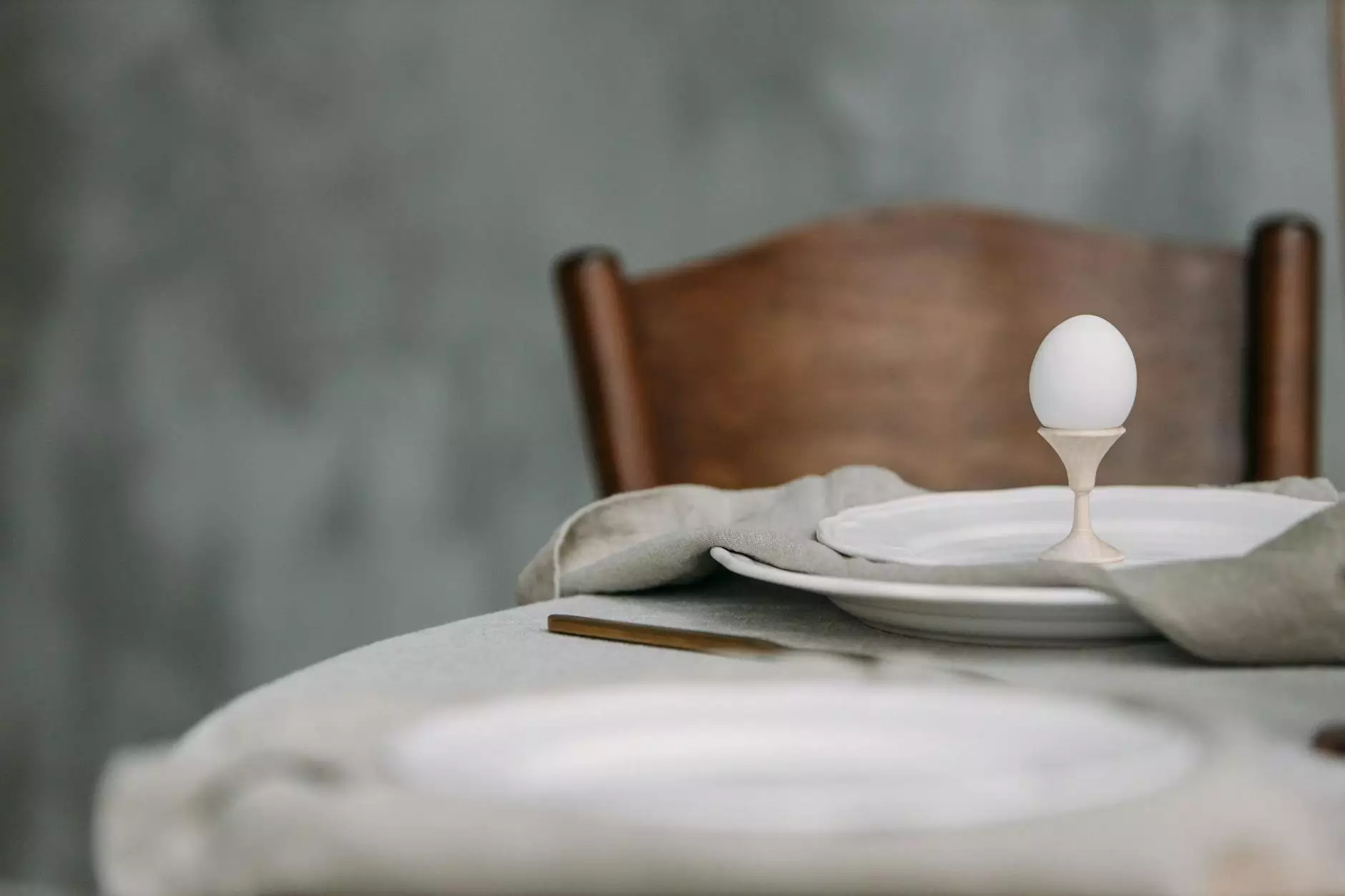 Crafted with Precision and Style
At Cornerstone Design Company, we take pride in offering an extensive collection of farmhouse tables that are crafted with precision and style. Our expert craftsmen pay meticulous attention to detail, ensuring that each piece is of the highest quality.
Uniquely Designed for Your Space
Our farmhouse tables are not only functional but also customizable to suit your specific needs. Whether you have a small dining area or a large open space, we can create a farmhouse table that fits perfectly into your home or business.
Endless Options and Finishes
Choose from a wide range of options when it comes to selecting your farmhouse table. We offer various wood types, including oak, pine, and maple, as well as different finishes such as natural, distressed, or stained. Create a unique look that matches your interior design preferences.
Unmatched Quality and Durability
When you invest in a farmhouse table from Cornerstone Design Company, you can be confident in the unmatched quality and durability of our furniture. We source only the finest materials and use time-tested techniques to ensure that our farmhouse tables can withstand the test of time.
Expert Craftsmanship
Our team of skilled craftsmen brings years of experience to each farmhouse table they create. From carefully selecting the wood to hand-finishing every detail, their expertise is evident in every piece we produce. Rest assured that your farmhouse table will be crafted with the utmost care and precision.
Built to Last
We understand that a farmhouse table is an investment, and we want it to last for generations to come. That's why we use sturdy joinery techniques and durable finishes to ensure the longevity of our furniture. You can enjoy memorable meals and gatherings around your farmhouse table for years to come.
Endless Possibilities for Your Space
Whether you're looking to furnish a cozy farmhouse kitchen or a modern dining room, our farmhouse tables offer endless possibilities. Their timeless design blends seamlessly with various interior styles, making them versatile additions to any space.
Flexible Sizing Options
We understand that every space is unique, which is why we offer flexible sizing options for our farmhouse tables. Whether you need a small bistro table for an intimate gathering or a long, banquet-style table for entertaining larger groups, we can create the perfect piece for your needs.
Customization at Its Best
Make your farmhouse table truly one-of-a-kind by taking advantage of our customization options. From selecting the table shape to choosing the leg design, you have the freedom to create a piece that reflects your personal style and complements your existing decor.
A Convenient Shopping Experience
Shopping for your dream farmhouse table has never been easier. At Cornerstone Design Company, we offer a convenient eCommerce store where you can browse our collection, place your order, and have your farmhouse table delivered right to your door.
Safe and Secure Online Ordering
Your peace of mind is important to us, which is why we prioritize the security of your online ordering experience. Our website employs state-of-the-art encryption technology to safeguard your personal information and ensure a safe transaction.
Fast and Reliable Shipping
We understand that you're excited to receive your farmhouse table, which is why we strive to provide fast and reliable shipping. Our trusted shipping partners ensure that your order arrives in pristine condition, ready to be enjoyed in your home or business.
Transform Your Space with a Farmhouse Table
Whether you're looking to add a touch of rustic charm or create a warm, inviting gathering space, a farmhouse table from Cornerstone Design Company is the perfect choice. Explore our eCommerce store today and discover the endless possibilities for enhancing your home or business.