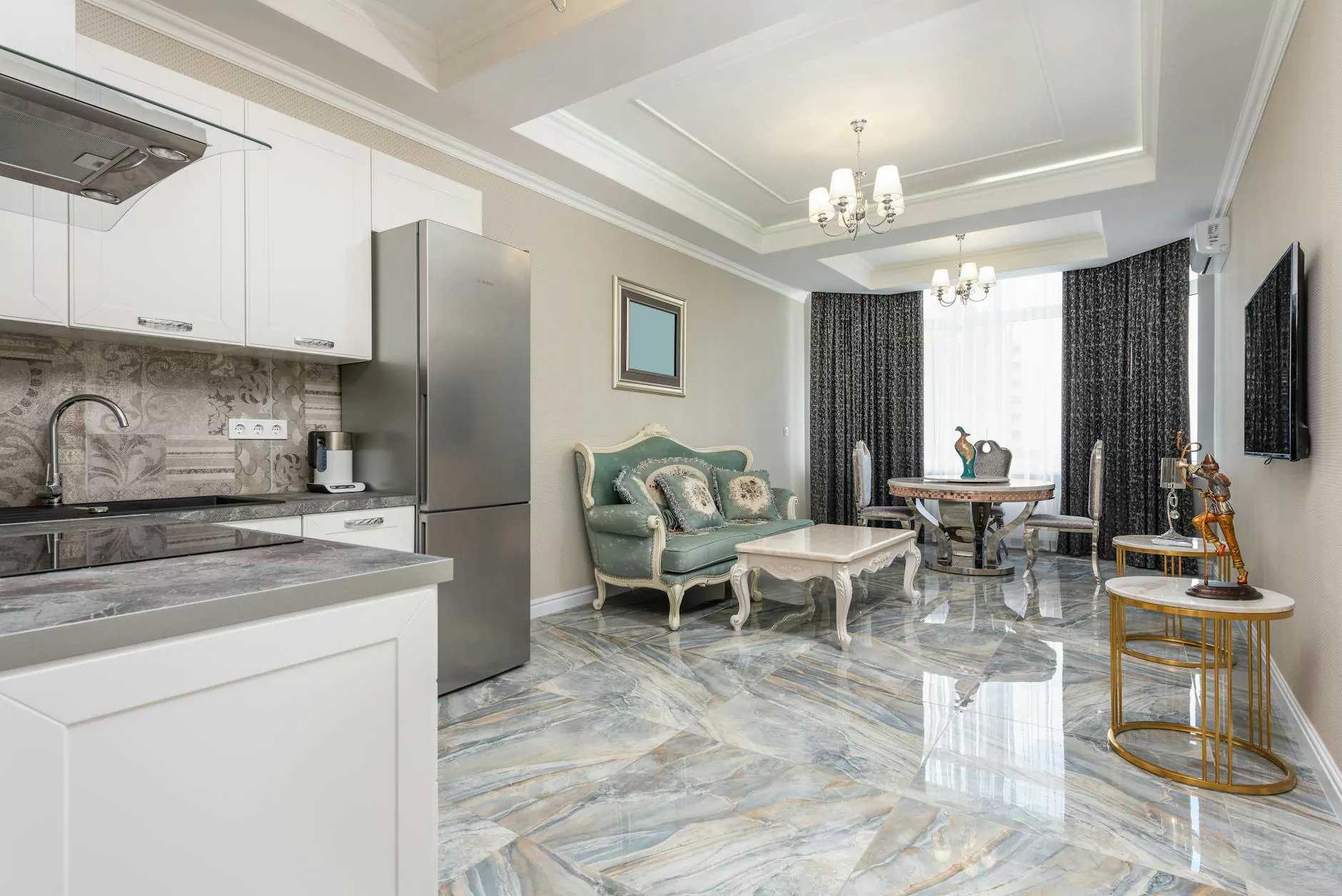 At Cornerstone Design Company, we take pride in offering exquisite and high-quality furniture that enhances the beauty and functionality of your home. Our Black Marble Lamp is a stunning piece that exudes elegance and sophistication. If you are looking for a statement lighting fixture that adds a touch of luxury to your space, our black marble lamp is the perfect choice.
Unparalleled Quality and Craftsmanship
Our black marble lamps are meticulously crafted using the finest materials and skilled craftsmanship. Each lamp is carefully constructed to ensure durability and longevity, so you can enjoy its beauty for years to come. The luxurious black marble base is hand-polished to perfection, showcasing the natural veining and unique patterns that make each lamp truly one-of-a-kind.
Elegant and Timeless Design
The design of our black marble lamp is inspired by classic and timeless aesthetics. Its clean lines and minimalist silhouette make it versatile, complementing various interior styles from modern to traditional. The black marble base adds a touch of sophistication, making it a focal point in any room.
Illuminate Your Space in Style
The black marble lamp not only serves as a source of light but also doubles as a work of art. With its warm and ambient glow, it creates a welcoming and inviting atmosphere in your living room, bedroom, or office. Illuminate your space with style and create a cozy ambiance for relaxation and entertainment.
Endless Versatility
Our black marble lamp seamlessly blends functionality with style. Whether you want to create a cozy reading nook or need a statement piece for your entryway, this lamp is a versatile choice. Its timeless design and neutral color palette allow it to effortlessly complement any existing decor and furniture.
Perfect for Any Room
From elegantly illuminating your bedside table to adding a touch of sophistication to your office desk, our black marble lamp is perfect for any room in your home. Its compact size makes it ideal for smaller spaces, while still providing ample light.
Transform Your Home Decor
The black marble lamp from Cornerstone Design Company has the power to transform your home decor. Its sleek and timeless design makes a bold statement that elevates your space. Whether you are redesigning your entire home or simply looking to update your lighting, our black marble lamp is a must-have.
Shop with Confidence
At Cornerstone Design Company, we are committed to providing our customers with the best shopping experience. When you purchase our black marble lamp, you can shop with confidence knowing that you are investing in a high-end and luxurious lighting fixture.
Unparalleled quality and craftsmanship
Elegant and timeless design
Transforms your home decor
Versatile and perfect for any room
Shop with confidence
Experience Luxury Lighting Today
Enhance the beauty of your home with our exquisite Black Marble Lamp. Visit Cornerstone Design Company's website today to explore our extensive collection of premium furniture and lighting fixtures. Transform your space into a haven of luxury and style.