Tilt Top Table
Oct 18, 2019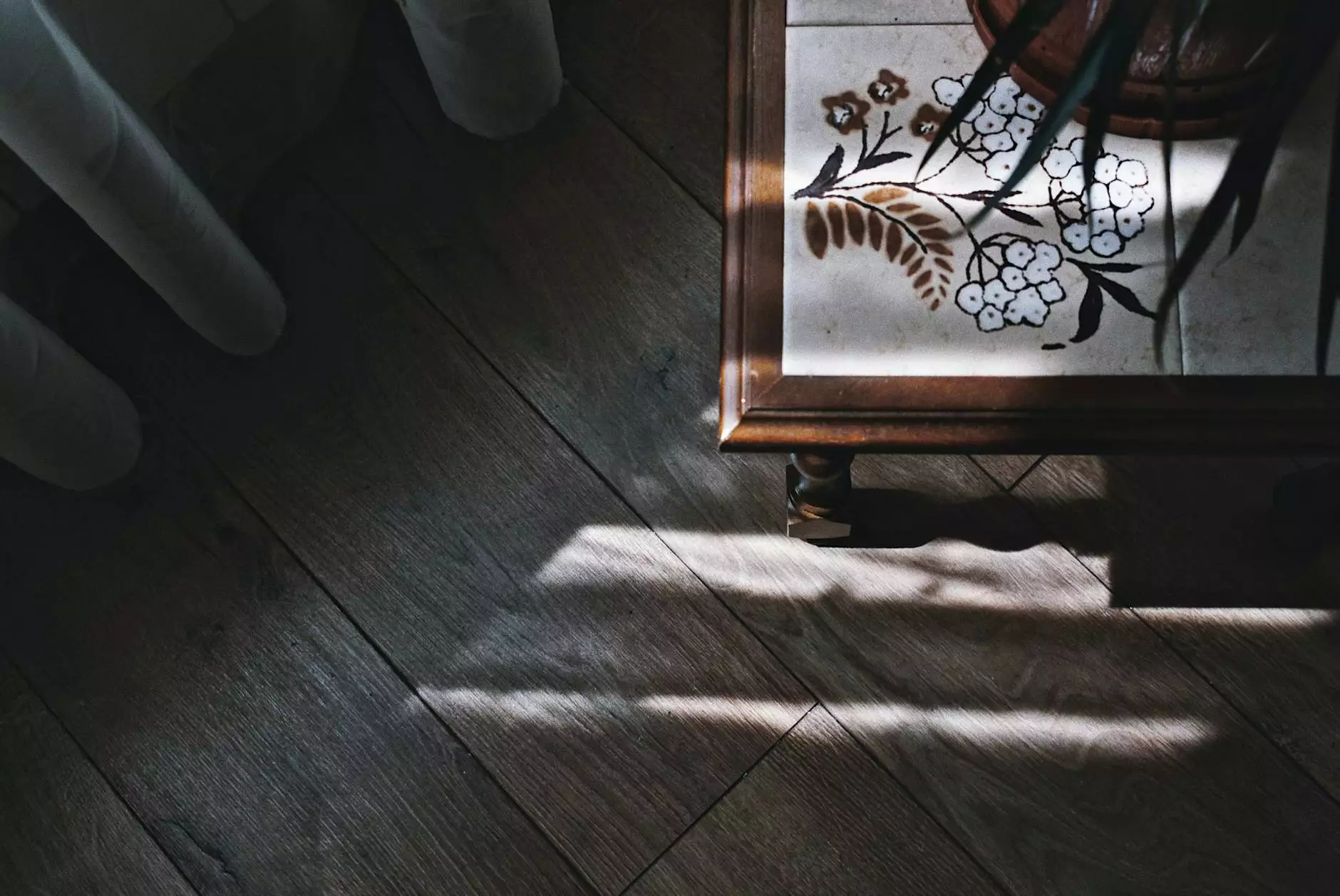 Introduction to the Tilt Top Table
The Tilt Top Table, available exclusively at Cornerstone Design Company, is a testament to the perfect fusion of form and function. Meticulously handcrafted by our skilled artisans, this stunning piece of furniture epitomizes elegance, versatility, and timeless appeal.
Unmatched Craftsmanship
At Cornerstone Design Company, we take pride in our commitment to exceptional craftsmanship. The Tilt Top Table is meticulously constructed using the finest locally sourced materials, such as premium hardwood and sustainable finishes. Our team of skilled woodworkers ensures that every detail is attended to with utmost care, resulting in a truly remarkable piece that will grace your home for generations to come.
Functional Design
The Tilt Top Table is more than just a visually stunning piece of furniture; it is also remarkably functional. With its unique tilting mechanism, this table offers unparalleled versatility. Whether you need a spacious dining surface, a stylish workspace, or a decorative focal point, the Tilt Top Table adapts effortlessly to your needs.
Endless Possibilities
The Tilt Top Table is available in a variety of sizes, finishes, and styles, allowing you to customize it according to your preferences and interior design. Choose from a range of fine finishes, including rich mahogany, warm oak, or sleek walnut, to complement your existing décor.
Perfect for Any Space
Designed with versatility in mind, the Tilt Top Table is suitable for any room or setting. Whether you have a cozy breakfast nook, a contemporary dining area, or a spacious home office, this table seamlessly blends in, adding a touch of sophistication to your space.
Exceptional Customer Experience
At Cornerstone Design Company, we prioritize customer satisfaction above all else. Our dedicated team is committed to providing you with a seamless shopping experience, from the moment you browse our website to the day your Tilt Top Table arrives at your doorstep. Should you have any questions, our knowledgeable customer support team is always ready to assist you.
Bringing Your Vision to Life
Whether you're furnishing a new home, upgrading your current space, or searching for a distinctive gift, the Tilt Top Table from Cornerstone Design Company is the perfect choice. With its exceptional craftsmanship, functional design, and endless possibilities, this table will not only meet but exceed your expectations.
Shop the Tilt Top Table Today
Discover the beauty and versatility of the Tilt Top Table by Cornerstone Design Company. Visit our website now to explore our wide range of exquisite handcrafted furniture in the eCommerce & Shopping - Furniture category. Shop with confidence, knowing that you are investing in a piece that combines unparalleled quality with timeless style.