Lucite Lamp - 2 Available - Each
Jun 12, 2020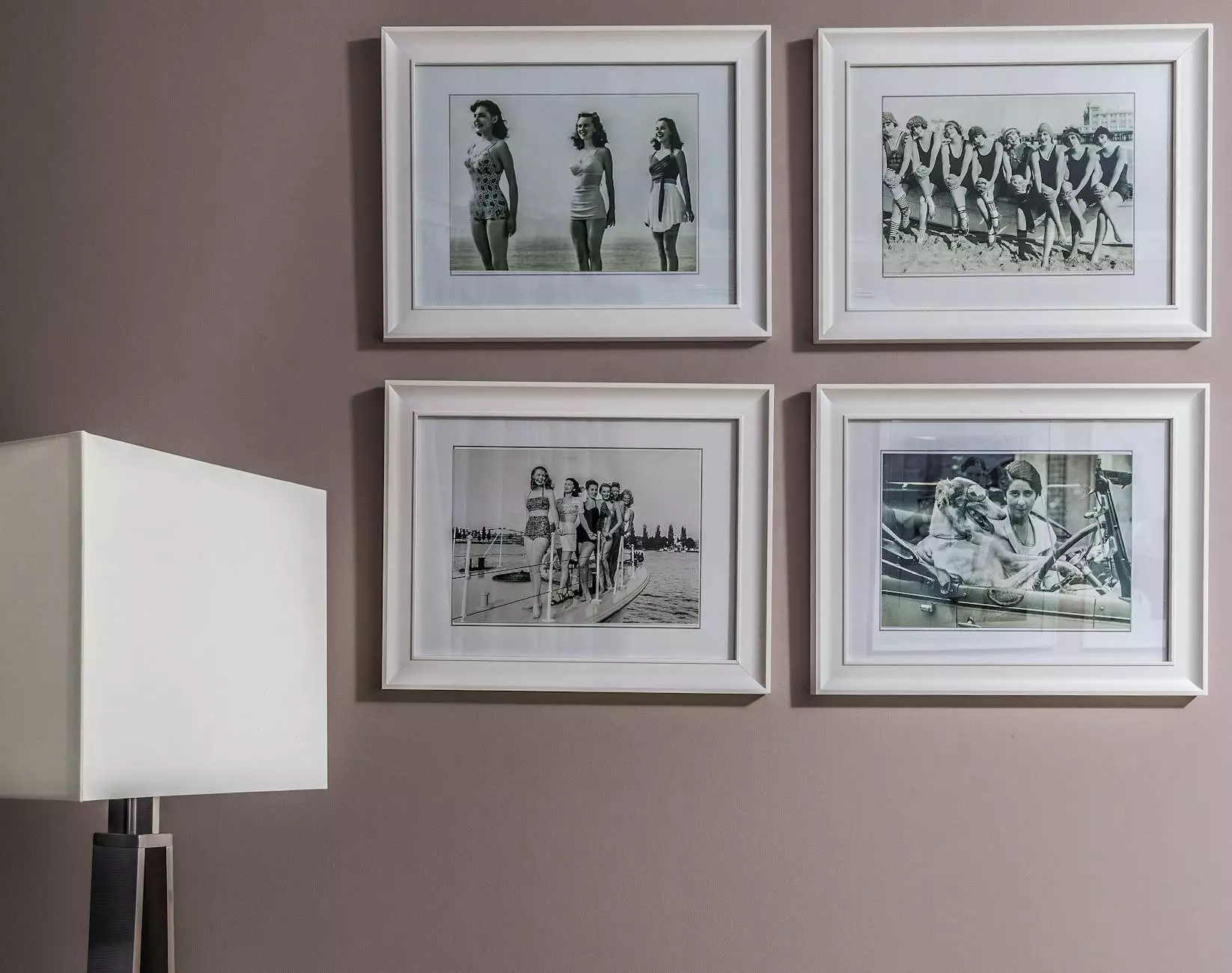 Experience the Unparalleled Elegance of Lucite Lamps
Cornerstone Design Company welcomes you to explore our exquisite collection of Lucite Lamps. Crafted with passion and attention to detail, our lamps are the perfect addition to elevate the aesthetic appeal of your living space. With two available variations, each designed to exude elegance and sophistication, our Lucite Lamps are a must-have for discerning individuals who appreciate fine craftsmanship.
Unleash Contemporary Charm Through Form and Function
Our Lucite Lamps seamlessly blend modern aesthetics with timeless elegance. Designed to make a statement, these lamps feature a sleek and transparent Lucite base that adds a touch of contemporary charm to any room. The clean lines and minimalist design ensure these lamps complement a wide range of interior styles, from minimalist to eclectic.
Illuminate Your Space with Style
Not only do our Lucite Lamps exude style, but they also provide exceptional lighting to enhance the ambiance of any space. The transparent Lucite base allows light to scatter beautifully, creating a warm and inviting atmosphere. Whether you place it on a bedside table, a console, or in the corner of a room, our Lucite Lamps will transform your space into a haven of sophistication and tranquility.
Quality Craftsmanship and Durability
At Cornerstone Design Company, we prioritize quality and durability. Our Lucite Lamps are meticulously crafted using premium materials, ensuring they withstand the test of time. Each lamp is expertly assembled with attention to detail, guaranteeing that you receive a product of the highest standard. The combination of superior craftsmanship and durable materials ensures that these lamps become timeless pieces in your home décor.
Find Your Perfect Lucite Lamp
With two variations available, we offer the versatility to meet your unique design preferences. Whether you prefer a sleek and modern design or a lamp adorned with subtle artistic elements, Cornerstone Design Company has the ideal Lucite Lamp for you. Browse our collection now to find the one that catches your eye and effortlessly complements your interior.
Elevate Your Home Décor with Cornerstone Design Company
As a leading provider of high-quality furniture and home accessories, Cornerstone Design Company is dedicated to helping you create a living space that reflects your personal style. Our Lucite Lamps embody our commitment to excellence and our passion for aesthetics. With each piece carefully curated and designed, we strive to offer you exceptional products that become the cornerstones of your home.
Explore Our Full Range of Furniture
Visit our website to discover our extensive collection of furniture and other home accessories. We specialize in providing premium pieces designed to elevate your home décor. From stunning tables to comfortable seating options, we have everything you need to turn your house into a stylish and inviting home. With Cornerstone Design Company, beauty, functionality, and quality intertwine seamlessly.
Transform Your Space with a Lucite Lamp Today
Experience the unparalleled beauty and elegance of Lucite Lamps by Cornerstone Design Company. With our commitment to quality craftsmanship and attention to detail, we guarantee that our lamps will add a touch of sophistication to any room. Explore our collection now and find the perfect Lucite Lamp to illuminate your space and enhance your home décor.
Contact Us
If you have any questions or need assistance, our friendly customer service team is here to help. Reach out to us via phone or email to experience our exceptional service. At Cornerstone Design Company, your satisfaction is our highest priority.
Keywords: Lucite Lamp, Cornerstone Design Company, elegance, sophistication, contemporary style, fine craftsmanship, aesthetics, interior, minimalist, lighting, durability, home décor, furniture, accessories, transform, customer service