Set of 3 Candlesticks - Elevate Your Home Decor
Sep 25, 2020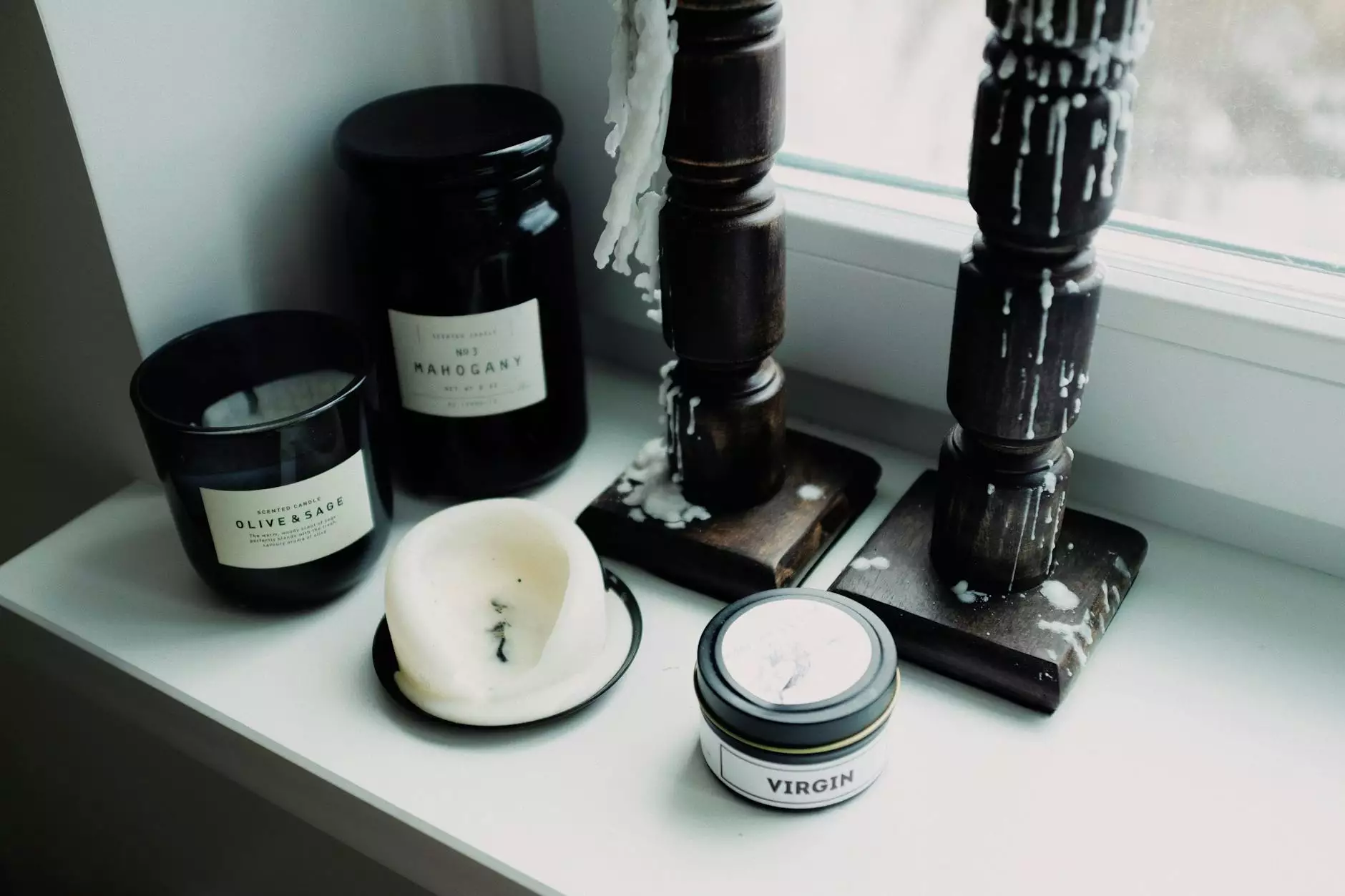 Discover the Perfect Blend of Style and Elegance
Welcome to Cornerstone Design Company, your premier destination for exquisite furniture and home decor. Our exquisite collection of Set of 3 Candlesticks is the perfect addition to your living space. These meticulously designed candlesticks effortlessly combine style and functionality, creating a visually stunning centerpiece that will captivate your guests and become an integral part of your home decor.
Unparalleled Craftsmanship and Quality
At Cornerstone Design Company, we take pride in our commitment to providing top-notch products, and our Set of 3 Candlesticks are no exception. Our team of skilled artisans meticulously crafts each candlestick using the finest materials, ensuring superior durability and long-lasting beauty. The attention to detail and the use of high-quality materials result in a product that stands the test of time and surpasses your expectations.
Elevate Your Space with Timeless Elegance
These magnificent candlesticks effortlessly combine classic design elements with a contemporary twist. The sleek curves and meticulous detailing create a visually striking piece that complements any interior style, from traditional to modern. The versatile design allows for easy integration into any room, be it the living room, dining room, bedroom, or even as a stunning focal point in your entryway.
Enhance Any Occasion with a Touch of Sophistication
Light up your evenings and create a warm, inviting ambiance with our Set of 3 Candlesticks. Whether you're hosting a dinner party, celebrating a special occasion, or simply enjoying a quiet evening at home, these candlesticks provide the perfect atmospheric lighting. Their elegant presence and the warm glow of flickering candles add a layer of refinement and romance to any setting, transforming ordinary moments into extraordinary memories.
Customizable and Versatile
We understand that each individual has unique preferences, which is why our Set of 3 Candlesticks offers a range of customization options. Choose from a selection of finishes and materials that effortlessly blend with your existing decor, allowing you to create a cohesive and personalized look. The versatility of these candlesticks ensures that they remain a timeless investment that adapts to your evolving style and decor choices.
Experience Unmatched Customer Satisfaction
Cornerstone Design Company is dedicated to providing exceptional customer service. From the moment you browse our collection to the final delivery of your chosen candlesticks, our team is committed to ensuring a seamless experience. We value your trust and strive to exceed your expectations at every point of interaction, ensuring your complete satisfaction with our products and services.
Shop the Set of 3 Candlesticks Today
Transform your living space and elevate your home decor with our Set of 3 Candlesticks. Embrace the timeless elegance and unsurpassed quality that Cornerstone Design Company stands for. Browse our website or visit our showroom to explore our exquisite collection of furniture and home decor pieces that will enhance your living experience. Shop online now and create a warm and inviting ambiance with our meticulously crafted candlesticks.