Lam Lee Mirrored Dresser
Feb 26, 2019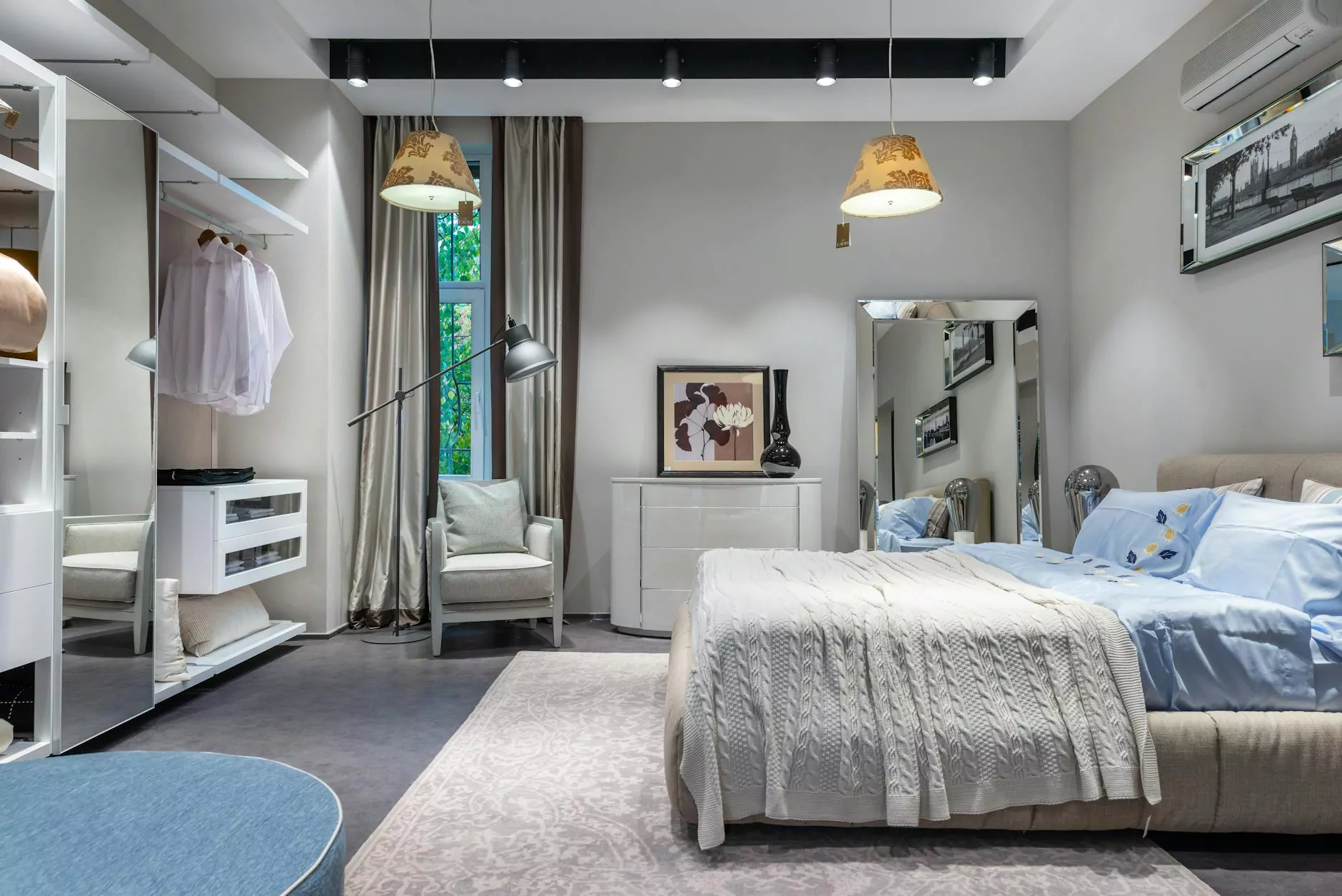 The Perfect Blend of Elegance and Functionality
Elevate your bedroom decor with the Lam Lee Mirrored Dresser from Cornerstone Design Company. This stunning piece of furniture is designed to bring a touch of luxury and sophistication to any space. Crafted with meticulous attention to detail, the Lam Lee Mirrored Dresser seamlessly combines style, functionality, and superior craftsmanship.
Exquisite Design
The Lam Lee Mirrored Dresser features a sleek and modern design that effortlessly complements any interior aesthetic. Its mirrored finish reflects light, creating a sense of spaciousness and adding a glamorous touch to your bedroom. The carefully crafted detailing and the use of high-quality materials ensure its durability and long-lasting beauty.
Ample Storage Space
With its generous storage capacity, the Lam Lee Mirrored Dresser offers a practical solution for organizing your belongings. The spacious drawers provide ample room for storing clothing, accessories, and other essentials, helping you maintain a clutter-free environment. The smooth gliding mechanism ensures effortless operation, making it a delight to use on a daily basis.
Superior Craftsmanship
At Cornerstone Design Company, we take pride in our commitment to exceptional craftsmanship. The Lam Lee Mirrored Dresser is meticulously crafted by skilled artisans who pay attention to every detail, ensuring a flawless finish. We use only the finest materials to create furniture that stands the test of time, allowing you to enjoy its beauty and functionality for years to come.
Versatility and Adaptability
The Lam Lee Mirrored Dresser's versatility makes it an ideal addition to various design styles. Whether your bedroom decor is modern, contemporary, or traditional, this dresser effortlessly blends in, adding a touch of elegance to your space. Its neutral color palette ensures compatibility with a wide range of color schemes, allowing you the freedom to experiment with different room aesthetics.
A Statement Piece for Your Home
The Lam Lee Mirrored Dresser goes beyond its functional purpose, serving as a statement piece that enhances the overall ambiance of your home. Its exquisite design and attention to detail create a focal point in your bedroom, leaving a lasting impression on anyone who enters the room. It is the perfect combination of style and practicality, making it a must-have furniture item for those who appreciate the finer things in life.
Invest in Quality
When you choose Cornerstone Design Company, you are investing in quality. We are dedicated to providing our customers with the highest standard of furniture that not only meets but exceeds their expectations. The Lam Lee Mirrored Dresser is a testament to our commitment to craftsmanship and customer satisfaction. It is a piece that not only adds beauty and functionality to your home but also represents a timeless investment that will be cherished for years to come.
Explore Our Premium Furniture Collection
At Cornerstone Design Company, we offer a wide range of premium furniture pieces that cater to various styles and preferences. From bedroom furniture to living room essentials, our collection is carefully curated to ensure exceptional quality and timeless design. Browse through our website to discover more exquisite pieces that will elevate your home decor.