Scallop Wicker Frame, 8x10
Jun 25, 2022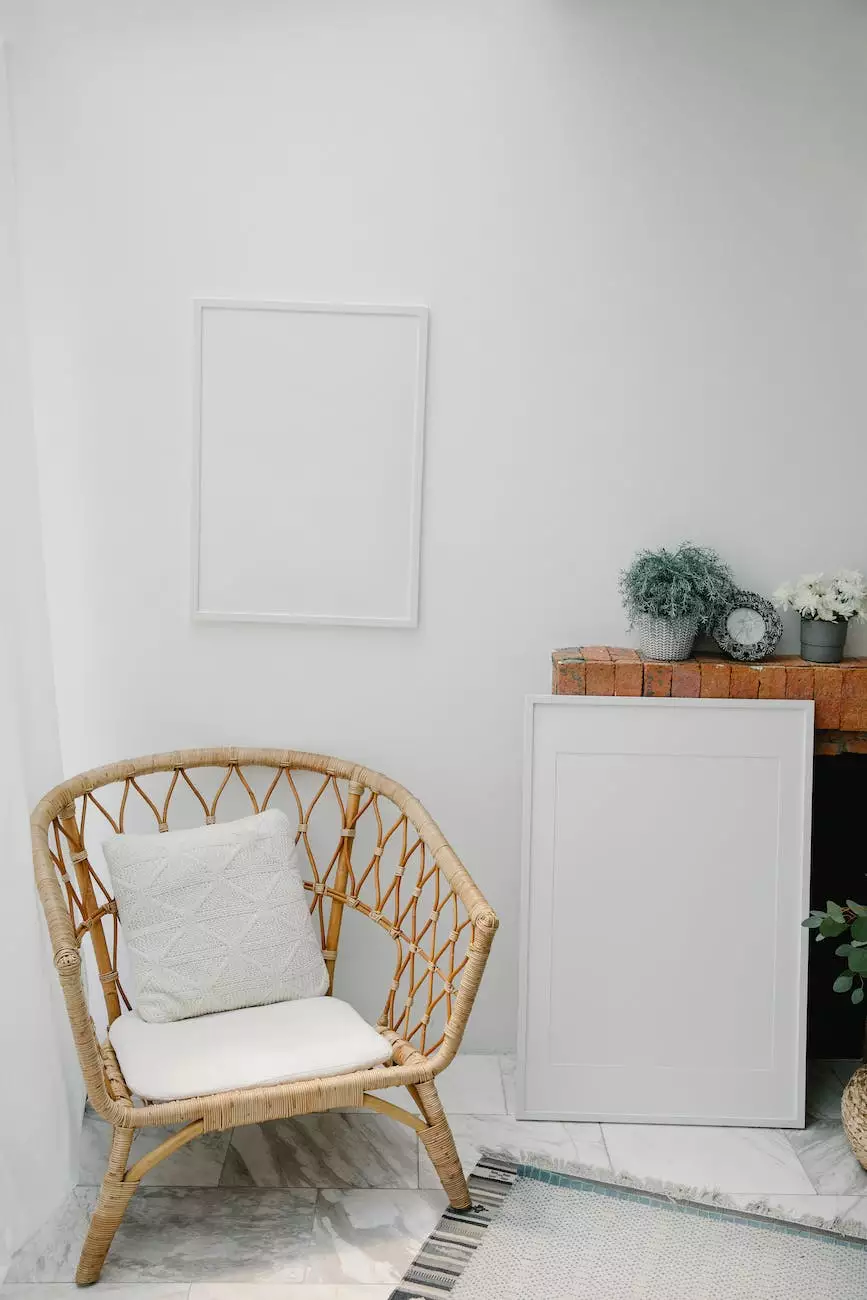 Enhance Your Home with the Scallop Wicker Frame, 8x10
Welcome to Cornerstone Design Company, where fine craftsmanship meets unique design. Our Scallop Wicker Frame, 8x10 is the perfect addition to elevate your home decor. Made with precision and superior quality, this wicker frame is a testament to our commitment to excellence.
Unparalleled Craftsmanship
At Cornerstone Design Company, we understand the importance of attention to detail. Each scallop wicker frame is meticulously handcrafted by skilled artisans, ensuring the highest level of craftsmanship. The intricate wicker design creates a stunning visual appeal that will captivate anyone who lays eyes on it.
Endless Versatility
The Scallop Wicker Frame, with its 8x10 size, offers versatility in how you choose to display it. Whether you hang it on a wall, place it on a mantel, or use it as a centerpiece on a coffee table, this frame effortlessly enhances any space. It's a versatile piece that allows you to showcase your cherished memories or works of art in style.
Unmatched Elegance
With its timeless design and exquisite details, the Scallop Wicker Frame, 8x10 exudes elegance. The natural wicker material adds a touch of sophistication, complementing various interior styles. Whether your home decor is modern, coastal, or farmhouse-inspired, this frame seamlessly blends in, becoming a focal point in any room.
A Durable Investment
Cornerstone Design Company takes pride in creating furniture pieces that stand the test of time. Our Scallop Wicker Frame, 8x10 is built to last, using only high-quality materials. The sturdy construction ensures durability, allowing you to enjoy this frame for years to come, making it a valuable investment for your home.
Make a Statement
When it comes to home decor, the details matter. The Scallop Wicker Frame, 8x10 by Cornerstone Design Company makes a statement like no other. Its unique design and impeccable craftsmanship make it a conversation starter, instantly adding a touch of elegance to your living space. Transform your home into a showcase of refined style and sophistication with this exceptional frame.
Order Your Scallop Wicker Frame Today
Experience the artistry and beauty of the Scallop Wicker Frame, 8x10 for yourself. Visit our website to explore our full eCommerce & Shopping - Furniture collection and place your order. Cornerstone Design Company is your premier destination for top-quality furniture that elevates your home decor. Don't settle for ordinary when you can have extraordinary. Order your Scallop Wicker Frame now!