Aegean Blue Placemats (S/4) - Cornerstone Design Company
Sep 28, 2020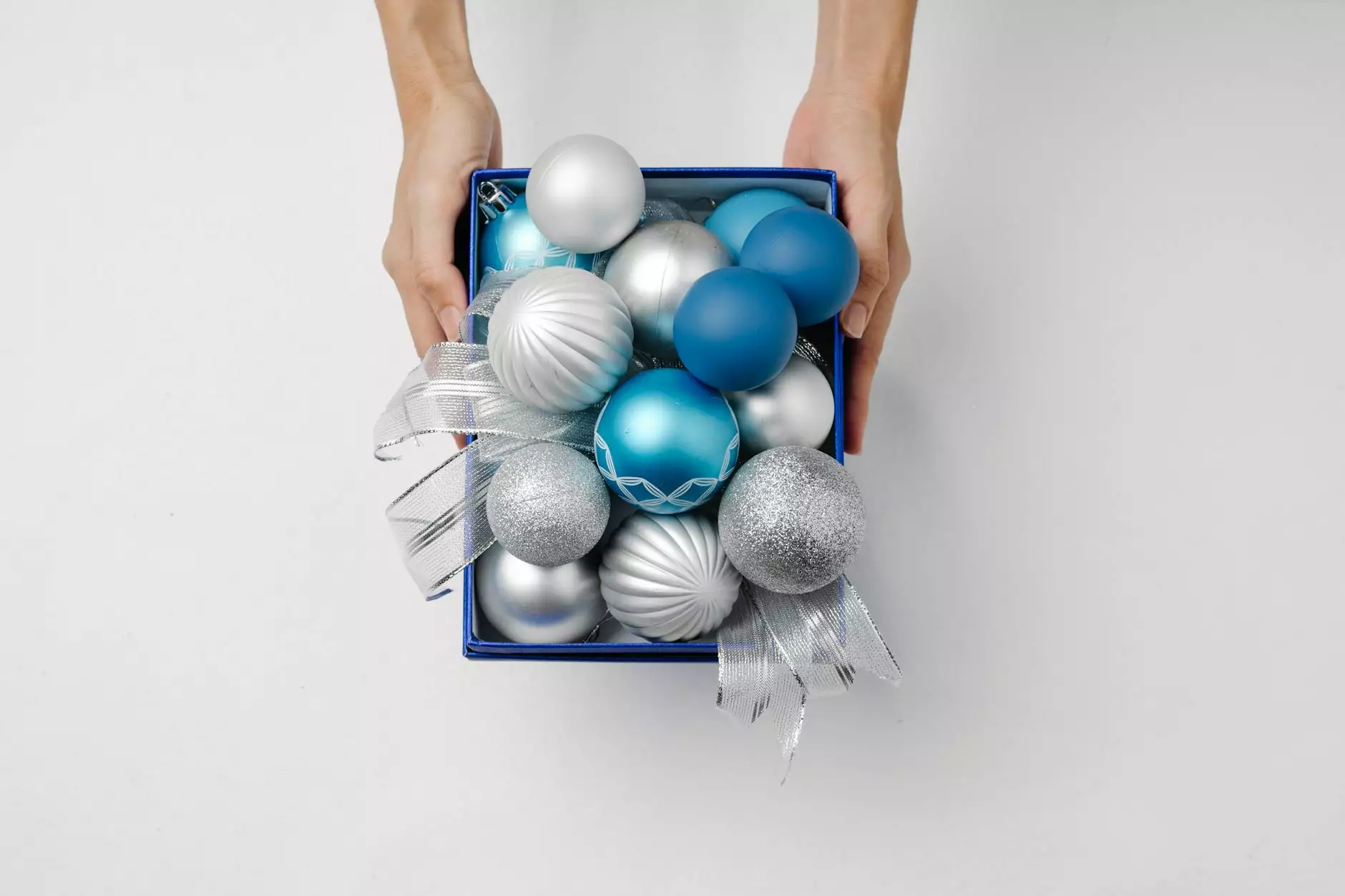 Elevate Your Dining Experience
Introducing our exquisite Aegean Blue Placemats (S/4) - the perfect addition to your dining table. At Cornerstone Design Company, we understand the importance of creating a beautiful and inviting atmosphere for your meals. Our high-quality placemats are meticulously handcrafted with attention to detail, ensuring a stunning presentation for your guests.
Premium Quality Materials
Our placemats are made with the finest materials to guarantee durability and long-lasting beauty. Crafted from a blend of premium fabrics, these placemats provide a soft and luxurious texture that adds a touch of elegance to any dining space.
Stylish and Versatile Design
The Aegean Blue color of our placemats adds a vibrant and refreshing touch to your table setting. Whether you're hosting a formal dinner party or enjoying a casual family meal, these placemats effortlessly elevate the ambiance of any occasion. Their versatile design complements a wide range of decor styles, making them a perfect choice for any home.
Handcrafted with Care
At Cornerstone Design Company, each placemat is meticulously handcrafted by skilled artisans who take pride in their work. From the precise stitching to the careful selection of materials, every detail is thoughtfully considered to ensure a product of exceptional quality.
Functional and Easy to Maintain
Our placemats are not only aesthetically pleasing, but also highly functional. They provide an additional layer of protection for your table, preventing scratches and stains. Cleaning is a breeze - simply wipe them clean or gently hand wash with mild soap and water. Their quick-drying nature ensures that they are ready for repeated use in no time.
Perfect for Any Occasion
Whether you're hosting a formal dinner party, a festive holiday gathering, or simply enjoying a cozy meal at home, the Aegean Blue Placemats (S/4) are the ideal choice. Their timeless design and exceptional quality make them a versatile addition to any occasion.
Order Your Aegean Blue Placemats (S/4) Today
Enhance your dining experience with our Aegean Blue Placemats (S/4) from Cornerstone Design Company. With their superior craftsmanship and elegant design, these placemats are sure to impress. Shop now and add a touch of luxury to your table!
About Cornerstone Design Company
Cornerstone Design Company is a leading provider of high-end furniture and home decor. We specialize in crafting exquisite pieces that combine functionality and aesthetics. Our commitment to quality and customer satisfaction has made us a trusted name in the industry.
Discover Our Furniture Collection
At Cornerstone Design Company, we offer a wide range of furniture options to suit every style and preference. From stunning dining tables to elegant chairs and accessories, our collection is designed to enhance your living spaces and create a harmonious environment.
Shop with Confidence
When you shop at Cornerstone Design Company, you can shop with confidence. We pride ourselves on providing exceptional customer service and ensuring your complete satisfaction. Our secure online ordering process and reliable shipping ensure that your shopping experience is seamless and worry-free.
Contact Us
If you have any questions or need assistance, our dedicated customer support team is here to help. Get in touch with us via phone or email, and we'll be happy to assist you.
Experience Luxury and Style with Cornerstone Design Company
At Cornerstone Design Company, we believe that every home deserves to be a sanctuary. Our commitment to craftsmanship, attention to detail, and exceptional quality set us apart. Explore our collections and discover a world of luxury, style, and elegance for your home.