Wood Furniture - Elevate Your Home Decor with Custom-made Pieces
Nov 2, 2020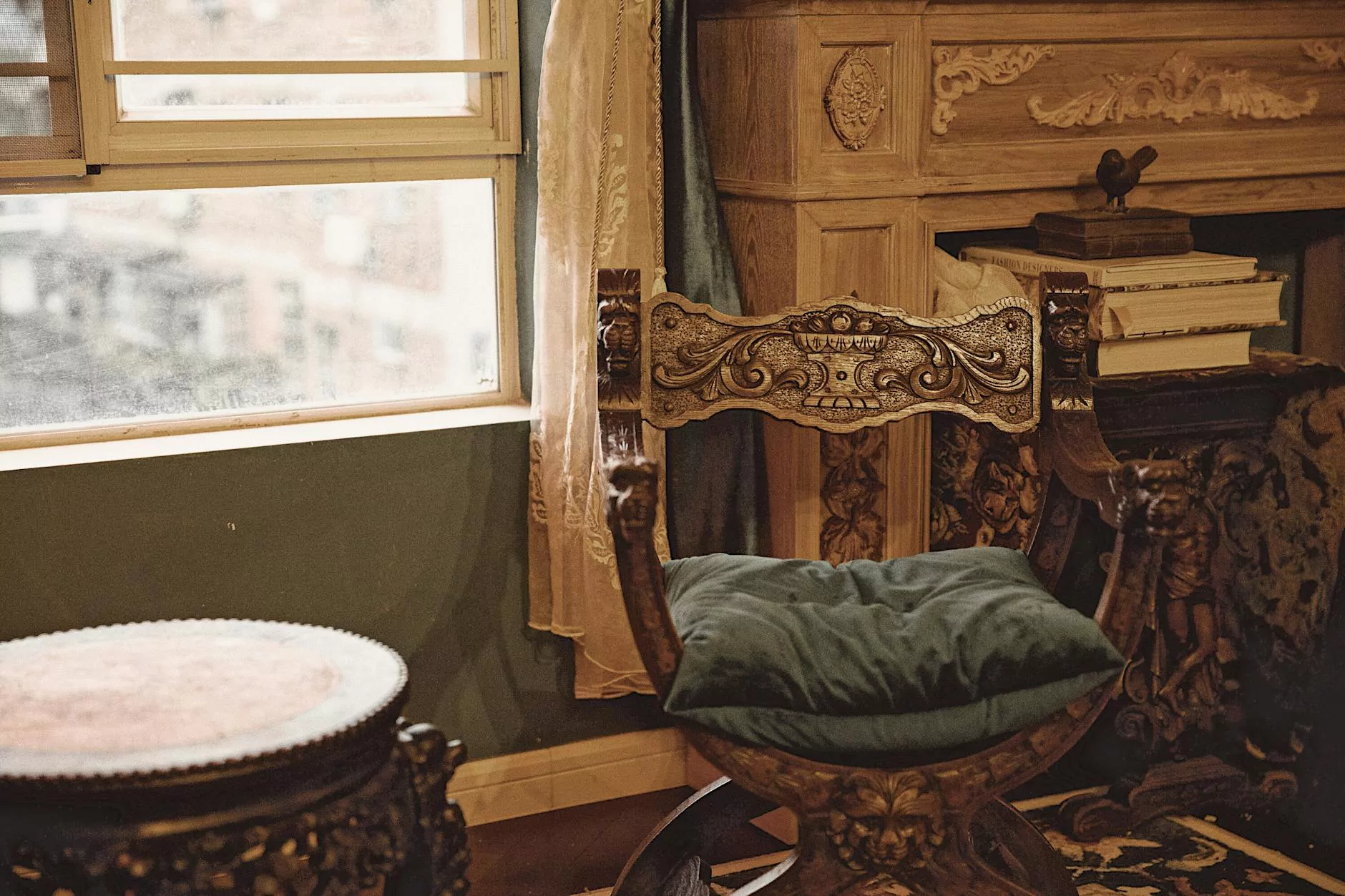 Welcome to Fayetteville Farm Tables, your ultimate destination for high-quality wood furniture. As part of Cornerstone Design Company, we specialize in creating custom-made wood furniture pieces that bring elegance and charm to your living spaces. Whether you are looking for a stunning dining table, comfortable chairs, or exquisite bedroom sets, our extensive collection has something for everyone.
Uncompromised Craftsmanship for Unparalleled Durability
At Fayetteville Farm Tables, we value the art of woodworking and strive to provide furniture that stands the test of time. Our team of skilled craftsmen works diligently to create each piece with precision and attention to detail. Every component of our wood furniture is meticulously selected to ensure exceptional quality and durability.
From the moment you lay your eyes on our furniture, you will notice the impeccable craftsmanship and the natural beauty of wood. We believe that furniture should not only serve a practical purpose but should also be a work of art that adds character and personality to your space.
Endless Options to Suit Your Taste and Style
With our wide range of wood furniture options, you can find the perfect piece to complement your interior design style. Whether you prefer a rustic farmhouse feel or a modern contemporary look, our diverse collection caters to all aesthetics.
For dining areas, our farmhouse-style tables are a popular choice. Crafted from reclaimed wood, they exude warmth and authenticity while showcasing the natural grain patterns that make each piece unique. Combine them with our carefully crafted chairs, and you'll have a dining set that becomes the heart of your gatherings.
When it comes to bedroom furniture, we offer an array of stunning designs to create a tranquil retreat. From solid wood bed frames to intricately carved nightstands, our pieces are designed to bring comfort and style together effortlessly.
The Customization Advantage – Furniture That Fits Your Space
One of the key advantages of choosing Fayetteville Farm Tables is our ability to customize your wood furniture to fit your specific needs. We understand that every home is different, and standard-sized furniture may not always be the perfect fit.
Our experienced team works closely with you to understand your requirements, dimensions, and style preferences. We then meticulously craft a one-of-a-kind piece that not only fits your space flawlessly but also captures your unique taste and personality. With our custom-made solutions, you can elevate your home decor and have furniture that truly reflects your individuality.
Embrace Sustainability with Reclaimed Wood
At Cornerstone Design Company, we are committed to sustainable practices, and our use of reclaimed wood reflects this commitment. By repurposing wood from old barns and structures, we give new life to materials that would otherwise go to waste.
Reclaimed wood furniture not only boasts distinctive character but also promotes eco-friendly living. Each piece tells a story, carrying the charm and history of its past life. By choosing reclaimed wood furniture, you contribute to the preservation of forests and minimize your carbon footprint.
Shop Online and Experience the Fayetteville Farm Tables Difference
With Fayetteville Farm Tables, your quest for exceptional wood furniture ends here. Browse our user-friendly online store and explore our extensive collection from the comfort of your own home. Our detailed product descriptions and high-resolution images allow you to assess each item's unique features and choose the perfect addition to your space.
We ship our handcrafted wood furniture nationwide, ensuring that everyone can enjoy the beauty of our pieces regardless of their location. Rest assured, our team takes great care in packaging and delivering your furniture to ensure it arrives in pristine condition.
Should you require any assistance or have questions about any of our products, our dedicated customer support team is readily available to guide you through your shopping experience. Your satisfaction is our top priority, and we strive to provide exceptional service to all our customers.
Experience Timeless Beauty with Our Wood Furniture Today
Discover the captivating charm of custom-made wood furniture at Fayetteville Farm Tables. As part of Cornerstone Design Company, we bring together unparalleled craftsmanship, attention to detail, and sustainable practices to create pieces that truly enhance your living spaces.
Visit our online store today and experience the timeless beauty of our wood furniture. Elevate your home decor with handcrafted pieces that combine functionality and artistry to create a truly exceptional ambiance.