Wicker Furniture: Enhancing Your Home's Style and Comfort
Mar 27, 2018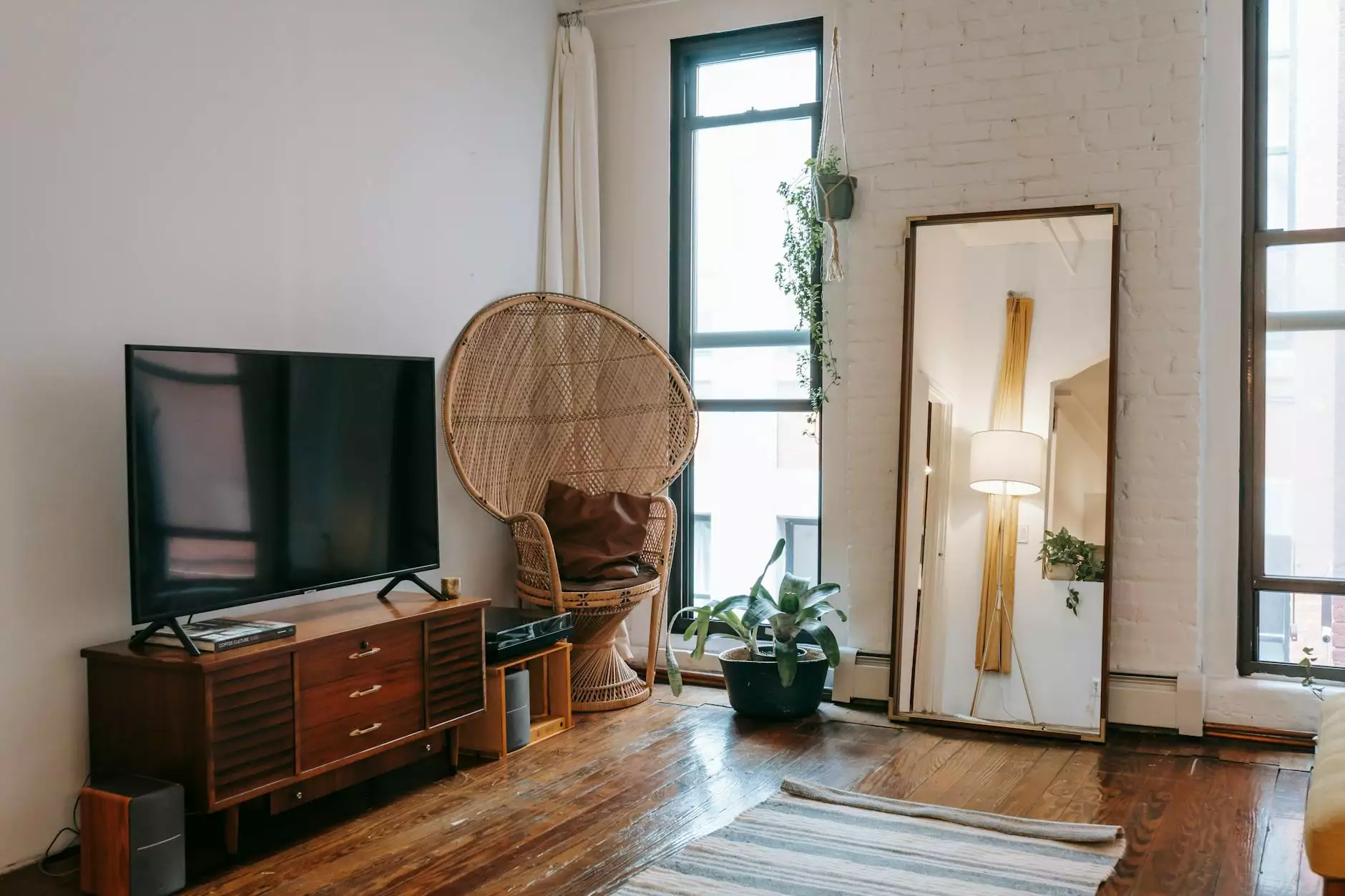 Welcome to Cornerstone Design Company, your premier destination for exquisite wicker furniture. We are proud to offer a diverse range of high-quality wicker pieces that effortlessly blend style and comfort. Our extensive collection includes wicker furniture for every room in your home, bringing elegance and sophistication to your living space.
Unleash the Beautiful Charm of Wicker
Wicker furniture has long been celebrated for its timeless appeal and natural beauty. Crafted from materials like rattan, cane, or bamboo, wicker furniture exudes warmth and grace, making it a popular choice for both indoor and outdoor settings.
When you choose wicker furniture from Cornerstone Design Company, you are selecting carefully crafted pieces that showcase the exquisite artistry and attention to detail that goes into each creation. Our team of skilled artisans meticulously weaves and shapes each strand of wicker to create stunning furniture that perfectly complements any décor style.
Creating a Cozy Retreat with Wicker
Whether you are furnishing your living room, bedroom, or patio, wicker furniture offers a unique combination of comfort and aesthetics. Our extensive selection ensures that you can find the perfect wicker pieces to create a cozy and inviting retreat within your home.
From wicker sofas and armchairs to coffee tables and ottomans, our collection features a wide variety of wicker furniture options to suit your individual needs and preferences. Enhance your living room with a set of beautifully woven wicker sofas, or create a tranquil oasis in your garden with our outdoor wicker dining sets. The possibilities are endless.
Elevate Your Space with Wicker Elegance
At Cornerstone Design Company, we understand that every home is unique. That's why we offer an array of wicker furniture designs, finishes, and color options to match your personal style and existing décor. Our commitment to quality means that you can trust our furniture to not only enhance your space but also withstand the test of time.
Whether you prefer traditional, coastal, or contemporary design aesthetics, our versatile wicker furniture caters to a range of tastes. Transform your living room into a stylish haven with our sleek wicker coffee tables and accent chairs, or give your bedroom a touch of luxury with our wicker headboards and nightstands. The choice is yours!
Uncompromising Quality and Exceptional Service
When you choose Cornerstone Design Company for your wicker furniture needs, you can expect nothing but the best. Our commitment to exceptional quality extends beyond our meticulously crafted furniture pieces. We are dedicated to providing a seamless and enjoyable shopping experience from start to finish.
Our knowledgeable team is always ready to assist you in finding the perfect wicker furniture to fulfill your vision. We are passionate about helping you transform your house into a home with our exquisite wicker pieces.
Shop Our Wicker Collection Today
Ready to discover the enchanting allure of wicker furniture? Browse our extensive selection online or visit our showroom to explore the elegance and comfort that our wicker pieces bring to any space. At Cornerstone Design Company, we are committed to helping you create a home that reflects your unique sense of style and sophistication.
Experience the beauty and charm of wicker furniture with Cornerstone Design Company today!