Ornate Grecian Style Lamps with Lion Head
Dec 2, 2019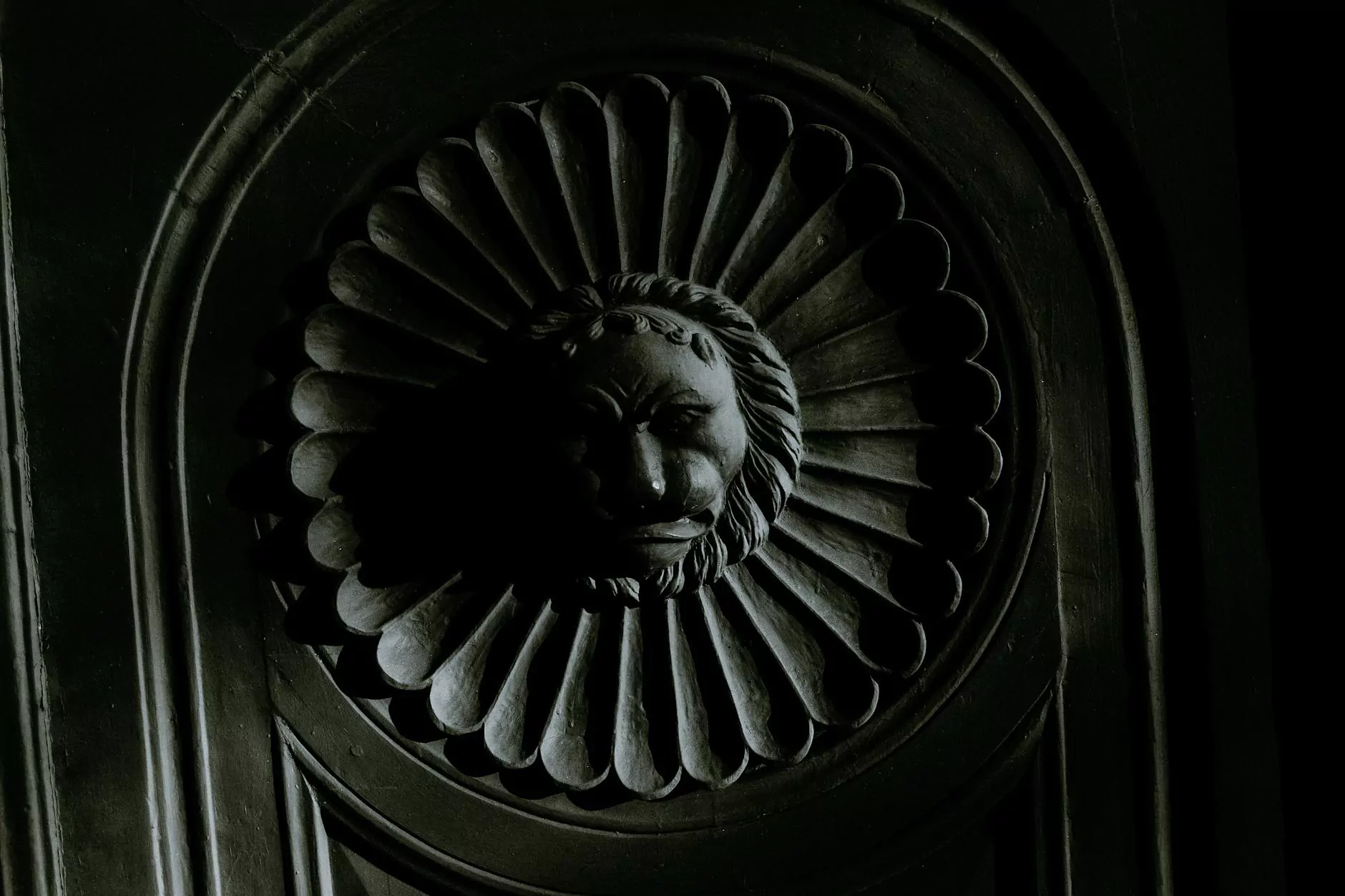 Welcome to Cornerstone Design Company, the premier destination for exquisite furniture and home decor items. Explore our remarkable collection of ornate Grecian style lamps with lion head, meticulously crafted to elevate your living space to new heights of elegance and sophistication.
Discover the Essence of Luxurious Lighting
At Cornerstone Design Company, we understand the importance of lighting in creating a captivating ambiance in your home. Our range of ornate Grecian style lamps with lion head combines timeless beauty with functionality, making them the perfect choice for discerning homeowners who appreciate exquisite design.
Handcrafted with meticulous attention to detail, our Grecian lamps feature ornate lion head accents that exude regal charm and add a touch of classical appeal to any room. Each lamp is crafted using premium materials, ensuring durability and creating captivating focal points that impress all who behold them.
Add Sophistication to Your Living Space
Our Grecian style lamps are more than just functional lighting fixtures; they are works of art that infuse your living space with sophistication and refinement. Whether you're looking for a statement piece for your entryway, an elegant table lamp for your bedroom, or a striking addition to your living room, our collection offers a range of options that suit your style and preferences.
Elevate your home decor with the timeless allure of Grecian design. The intricate details of our lamps, from the lion head accents to the meticulously carved bases, create a sense of grandeur and elegance that effortlessly enhances any interior style. Whether your decor leans towards traditional, contemporary, or eclectic, our Grecian style lamps seamlessly blend with any aesthetic, adding a luxurious touch.
Handcrafted Quality and Unparalleled Craftsmanship
At Cornerstone Design Company, we take pride in curating handcrafted furniture and decor items of unmatched quality. Each Grecian style lamp undergoes a meticulous manufacturing process, combining traditional craftsmanship techniques with modern innovation.
Our team of skilled artisans harness their expertise to create lamps that not only provide superior lighting but also make a bold design statement. From the selection of premium materials to the intricate hand carvings, every detail is meticulously executed, ensuring that each lamp meets our rigorous quality standards.
Shop with Confidence
When you shop at Cornerstone Design Company, you can trust that you're investing in furniture and decor items that stand the test of time. Browse our eCommerce furniture category to explore our extensive collection of handcrafted items, and let us help you find the perfect lamp to illuminate your home and elevate your decor.
Experience the difference that our Grecian style lamps with lion head accents can make in your living space. Transform your home into an oasis of sophistication and timeless beauty with Cornerstone Design Company.